Udemy
Upgrad
Founded
January 2010
Founded
2015
Founder
Oktay Caylar,Eren Bali,Gagan Biyani
Founder
Ronnie Screwvala,Mayank Kumar,Phalgun Kompalli,Ravijot Chugh.
Subsidiaries
CUX,inc,Sunnytrail Insight Labs Inc.
Subsidiaries
Knowledge hut Solutions Private Limited,Arrina Education Services Pvt.Ltd. AND Many more

Headquarter
San Francisco,California,United States.
Headquarter
Mumbai,India

Students
More than 54 million Students
Students
Crossing 2 million learners Students
Courses
204000 Courses
Courses
13 Courses Across Five streams
Instructors
71000 Instructors
Instructors
42000 Instructors
Languages
over 75 languages
Languages
over 6 programming Languages
UDEMY

Udemy, Inc. is a global destination for teaching and learning online. It was founded in May 2010 by Eren Bali, Gagan Biyani, and Oktay Caglar. As of July 2022, the platform has more than 54 million students, 204,000 courses, and 71,000 instructors teaching courses in over 75 languages.
UPGRAD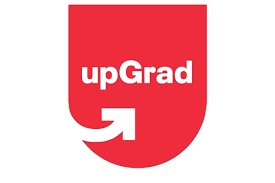 upGrad is an Indian online higher education company, founded in 2015 by Ronnie Screwvala, Mayank Kumar, Phalgun Kompalli, and, Ravijot Chugh. The company is the official education partner for Government of India – Startup India program. The EdTech company offers online programs to working professionals, college students, and corporates in the fields of IT, Data Science, Management and Technology.
upGrad is accredited by National Skill Development Corporation (NSDC), Startup India program, and All India Council for Technical Education (AICTE).