Udemy
Unacademy
Founded
January 2010
Founded
2015
Founders
Oktay Caglar,Eren Bali,Gagan Biyani
Founders
Gaurav Munjal,Hemesh Singh,Roman Saini
Headquarters
San Francisco,California,United States
Headquarters
Bengaluru Karnataka India.
Subsidiaries
CUX inc,Sunny Trail Insight Labs Inc.
Subsidiaries
Wifistudy,Kreatryx,Code Chef,Prep Ladder,Mastree,Coursav,Tap Cheif,Rheo TV,Swiflearn,Relevel,Graphy.
Languages
Over 75 Languages


Languages
English And 14 indian languages including Hindi,Punjabi,Telugu,Tamil,Malayalam,Marathi,Bengli,
Gujarati,Bhojpuri etc.
Courses
Over 74 Million Course enrollments.
Courses
Skill Building Courses (Programming,Photography,Enterpreneurship,Etc.)
Extra classes
Including Business And Enterpreneurship,Academics,the Arts,Health & Technology.
Extra classes
over 40000 Classes launched.


Students
More Than 54 Million Students.
Students
Over 1 Million Learner 5000 plus registred education.
Practical Preperation
AWS & Azure Training.Excel Software or Using an iphone Camera.
Preperation
JEE,NEET,UPSC SC,GATE,UPSC,NDA,CUET,Boards etc.


Udemy

Udemy, Inc. is a global destination for teaching and learning online. It was founded in May 2010 by Eren Bali,Gagan Biyani  and Oktay Caglar.
As of July 2022, the platform has more than 54 million students, 204,000 courses, and 71,000 instructors teaching courses in over 75 languages. There have been over 741 million course enrollments.
Students take courses primarily to improve job-related skills.Some courses generate credit toward technical certification. Udemy has made a special effort to attract corporate trainers seeking to create coursework for employees of their company.
Unacademy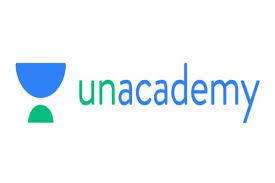 Unacademy is an Indian online educational platform with its headquarters inBangalore,Karnataka. It prepares students for various competitive exams(like JEE,NEET,UPSC CS,GATE,UPSC NDA,CUET,Boards etc.), as well as provides content on foundational and skill building courses Programming,Photography,Entrepreneurship etc.).
It was founded by Gaurav Munjal, Hemesh Singh and Roman Saini in 2015. As of May 2022, Unacademy was valued at USD $3.44 billion.