Dunzo
Swiggy
Dunzo is an Indian Company Delivers Groceries EssentialFruits& vegetables,Meat,Pet Suppliers,
Food & Medicines in major cities.
Swiggy ia an indian online food ordering & Delivery Platform.

Founded
July 2014
Founded
July 2014
Founder
Kabeer Biswas,Ankur Agarwal,Dalvir Suri,Mukund Jha.
Founder
SriHarsha Majety,Nandan Reddy,Rahul Jaimini.
Headquarter
Indiranagar,Bangalore,Karnataka India.
Headquarter
Bengaluru
Delivery Services
Fastest
Delivery Services
Fastest
Revenue
458 Million Indian Rupees

Revenue
2675 crores INR(US $330 Million 2020-2021)
Employees
900 Employees Across eight Cities.

Employees
1100 Employees across these cities.
Area Served
Bangalore,Delhi,Gurgaon,pune,Jaipur,Hyderabad,Mumbai,
And many mor cities.

Area Served
300+ Cities Across india.

Users
10 lakh orders Monthly


Users
390000 Restaurants & 32 Millions Monthly Active users.
Dunzo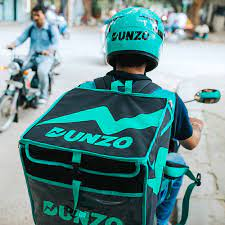 Dunzo is an Indian company that delivers groceries and essentials, fruits and vegetables, meat, pet supplies, food, and medicines in major cities. It also has a separate service to pick up and deliver packages within the same city.
Swiggy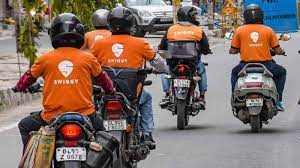 Swiggy is an Indian online food ordering and delivery platform. Founded in July 2014, Swiggy is based in Bangalore and operates in 500 Indian cities as of September 2021.