1. Enjoy The Weekends At Button Eyes Resort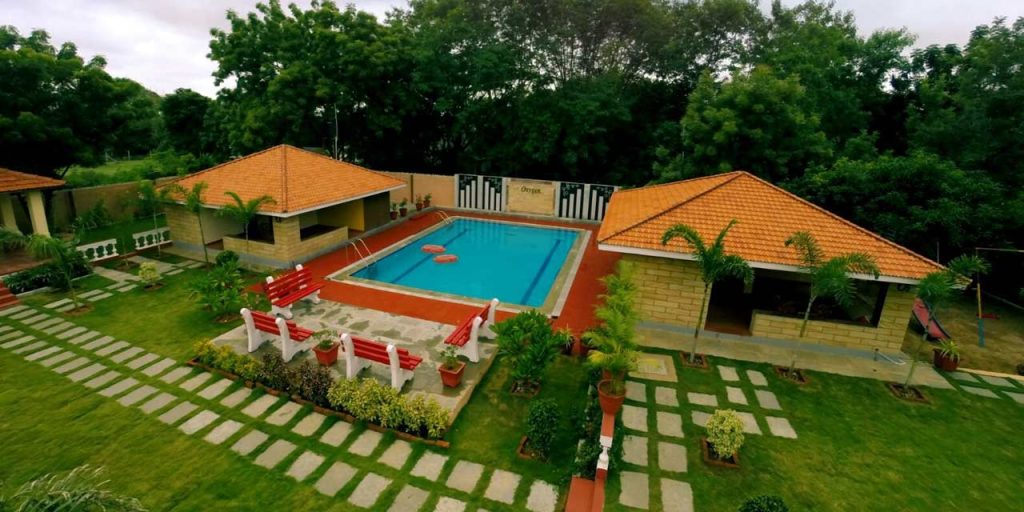 Location : Tehsil, Moinabad, Tolkatta, Telangana 501504
Hotel details:
Surrounded by trees and fields, this informal hotel is 20 km from the Osman Sagar reservoir, and 22 km from Ocean Park amusement and water park.
Down-to-earth rooms provide flat-screen TVs; some feature colourful accents. Suites offer living areas with sofas. Cottages are available, and 2 share an outdoor pool.
Amenities include a furnished garden, and an outdoor pool surrounded by trees and lounge chairs. There's also a rooftop terrace, a playground and a game room, as well as an open-air theatre.
Check-in time: 12:00Check-out time: 11:00
2. Day Outing At Golkonda Resort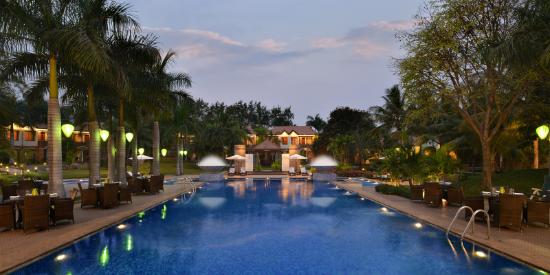 Location :: Sagar Mahal Complex, near Osman Sagar Lake, Gandipet, Telangana 500075
Check-in time: 14:00Check-out time: 11:00
Hotel details:
This upscale resort on 5 hectares of lush greenery is a 5-minute walk from Osman Sagar Lake and 11 km from the Golkonda medieval fortress.
Featuring wood interiors, the chic villas include living areas, free Wi-Fi and TVs, plus tea and coffeemaking facilities. Some add balconies. Upgraded villas offer sleek decor and private gardens, and split-level villas include living rooms. Luxury upgrades come with private pools and butler service.
Amenities include multiple dining options and a bar by an outdoor pool, as well as a fitness centre, a spa and a salon. There's also a cricket pitch and a game room. Conference space is available.
3. Have Fun filled Corporate Events At Pragati Resort
Location: PRAGATI RESORTS, Chilkuru Balaji Temple Road, Proddutur Village, Shankarpally Mandal, Ranga Reddy District, Hyderabad 501203, Telangana, INDIA
Resort Reception –9848910056
Timings: 9 AM to 6 PM
Hotel details:
Enjoy a fun-filled day out session at Pragati Resort, based in Ranga Reddy district, which is at almost 88 km distance from Hyderabad city. Grab great delight in a man-made eco-village which is literally based in the lap of nature spread across 85 acres of sprawling greenery. The resort houses thousands of plants and aromatic herbs attracting rare species and contributing to nature.
Take part in multiple activities such as Bullock Cart Ride, Bicycle Chargeable, Pottery, Carom, Table tennis, Chess, Cricket, Volleyball, Badminton, Net Cricket and spend your day in absolute delight. You shall also be able to enjoy fun moments in the swimming pool and water slides with your loved ones. Besides, there is the provision of a children's park inside the premises for the enjoyment of kids. You would also be provided with delicious meals lunch and high tea and a welcome drink.
4. Lahari Resorts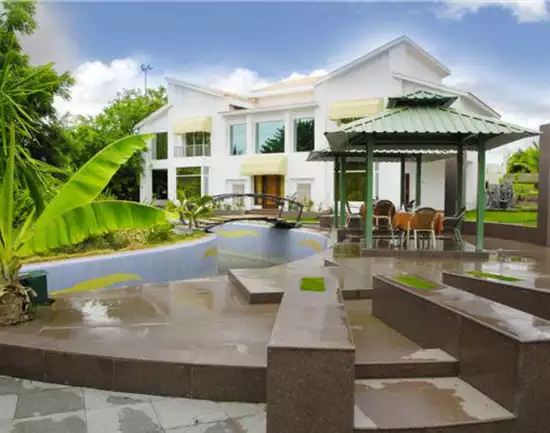 Address: Bhanoor, Near Patancheru, Hyderabad, Telangana 502305
Sunday to Saturday(8am–11:30pm)
Hotel details:
This relaxed resort and activity centre is 9 km from Nagalapalle railway station and 45 km from the city centre.
Straightforward rooms feature free Wi-Fi, flat-screen TVs, and tea and coffeemaking facilities. Suites have separate living areas with dining tables, and upgraded suites add sleeping lofts.
Dining options include a 24-hour coffee shop, and a relaxed buffet restaurant serving international cuisine; kids age 8 and under eat for no charge. There are 2 outdoor pools (1 with slides), as well as sports courts for cricket, volleyball, soccer and basketball. Indoor activities include table tennis and board games.
5. Enjoy With Team At Papyrus Resort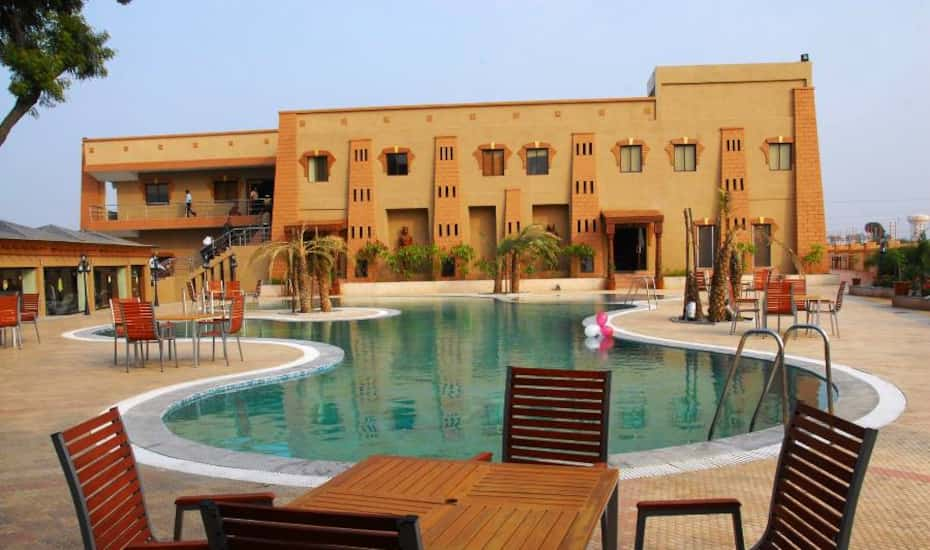 Papyrus Port Resort Hyderabad Address: Bangalore Highway, Palamooru, near 34th Milestone, Thimmapur, Hyderabad, Telangana, 500014, India
Papyrus Port Resort Hyderabad Phone:0970 590 7274
Papyrus Port Resort Hyderabad Entry Fee
Package Starts from 3,500/-
 Papyrus Port Resort Hyderabad Timings:MON-SUN (8:00 am – 9:00 pm)
About Papyrus Port Resort:
The unique and Egyptian-themed Papyrus Port Resort is a lavish property with multi-faceted amenities offering comfort and convenience.
It has a 24-hour cafe where guests can enjoy refreshments anytime.
The property is equipped with a gym where guests can maintain their fitness goals.
With a range of accommodations to choose from, this property caters to all kinds of guests.
The unique and interesting Egyptian theme is certainly something that will add to the valuable experience of the guests.
Property Highlights
The property offers free Wi-Fi and parking spaces to its guests.
First-aid services are available in case of emergencies.
Paid shuttle services are available for hassle-free travel.
The property is equipped with a lavish swimming pool where you can unwind.
It also has a gym to keep guests fit and focused.
Power backup and security measures are in place for the protection of guests.
6. Darling Cave Resort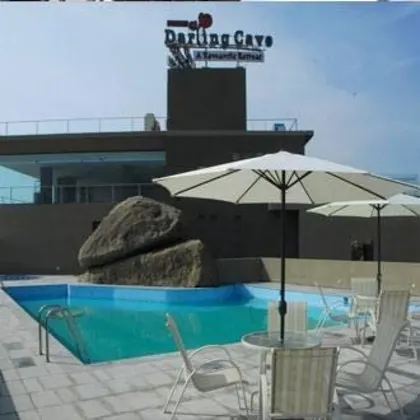 Darling Cave Resort Hyderabad Address: Muraharipalli Village, Near Genome Valley, Medchal Mandal, Hyderabad, Telangana, 500078, India
Darling Cave Resort Hyderabad Phone
Darling Cave Resort Hyderabad Entry Fee
Packages starts from  4,000/-
Packages starts from  20,000/– for villa
Darling Cave Resort Hyderabad Timings: Monday-Sunday(8:00 am – 9:00 pm)
Property amenitiesChildren Activities (Kid / Family Friendly)
Darling cave resort is inherently romantic with a location acclaimed for its natural beauty spread over 60000 sq ft near the vicinity of the Genome Valley Shamirpet amid the famous tropical boulders of deccan plateau, it covers 28 crafted rooms with facilities and services intended to soothe mind, body and spirit, indulging the senses.
Day Outing Package Entry Fee  :  1000/- + applicable taxes.
7. Summer Green Resort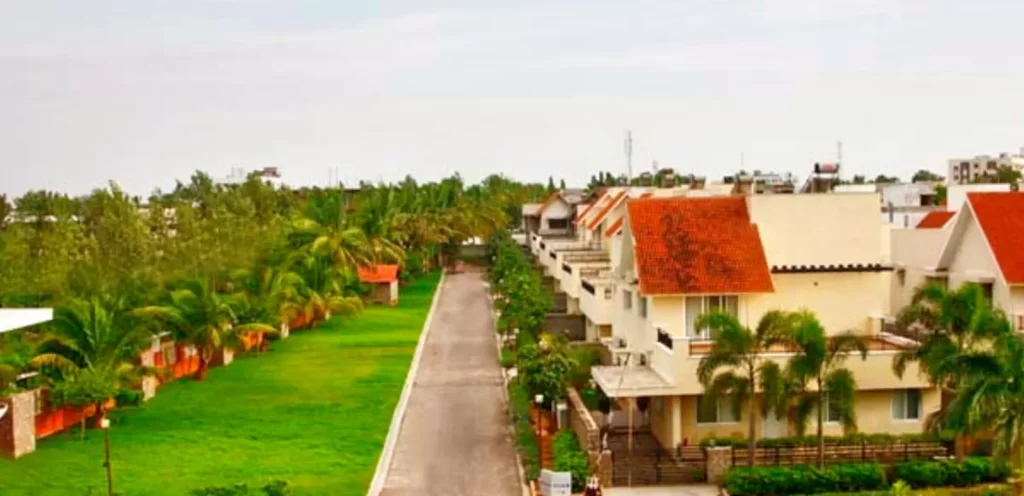 Survey No. 90/A, 111, 112/A, 112B, Thumkunta Village, Shamirpet Mandal, Telangana, Hyderabad – 500078
 View Map. 3.6/5680 RATINGS
Check-in/Check-out
Check-in from: 12:00 PM
Check-out until: 11:00 AM

Never miss a single attraction in Hyderabad when staying at Summer Green Resort. Getting around in Hyderabad is easy when staying at this resort, strategically placed right in the heart of the city. Explore the genuine Hyderabad that most travelers never see, with a stay at Summer Green Resort
Reasons to stay here
Facilities at this resort are rated higher than 84% of other accommodations in the city.
Find some excellent dining options here, where past guests have rated it better than 90% of the city's other accommodations.
Guests who stayed here really appreciated the room comfort, scoring it higher than 90% of accommodations in the city.
Languages spoken
8.Corporate Outings At Celebrity Resort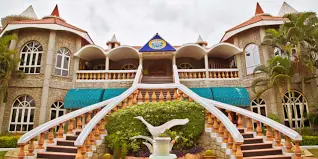 Address: Survey No.1222, ORR Circle, Karimnagar Highway Shamirpet, Medchal, Hyderabad, Telangana 500101
This place offers indoor/outdoor fun activities, pool, rain dance and DJ halls that make it a perfect destination for your next day outing with your team.
Set on 85 hectares, this unpretentious resort is 10 km from the NH44 and 3 km from Shamirpet Deer Park.
The modest rooms come with TVs, and tea and coffeemaking equipment. Some have balconies, terraces and/or colourful accents. Suites and bungalows feature living areas, as do 3- and 4-bedroom villas. Room service is available.
There are international and vegetarian restaurants, as well as a low-key bar, an outdoor pool and a hot tub. Other amenities consist of a go-kart track and a cricket field, plus basketball, badminton, table tennis and billiards facilities. Event space includes gardens. Breakfast is available.
9.Relieve stress at Vivanta by Taj resort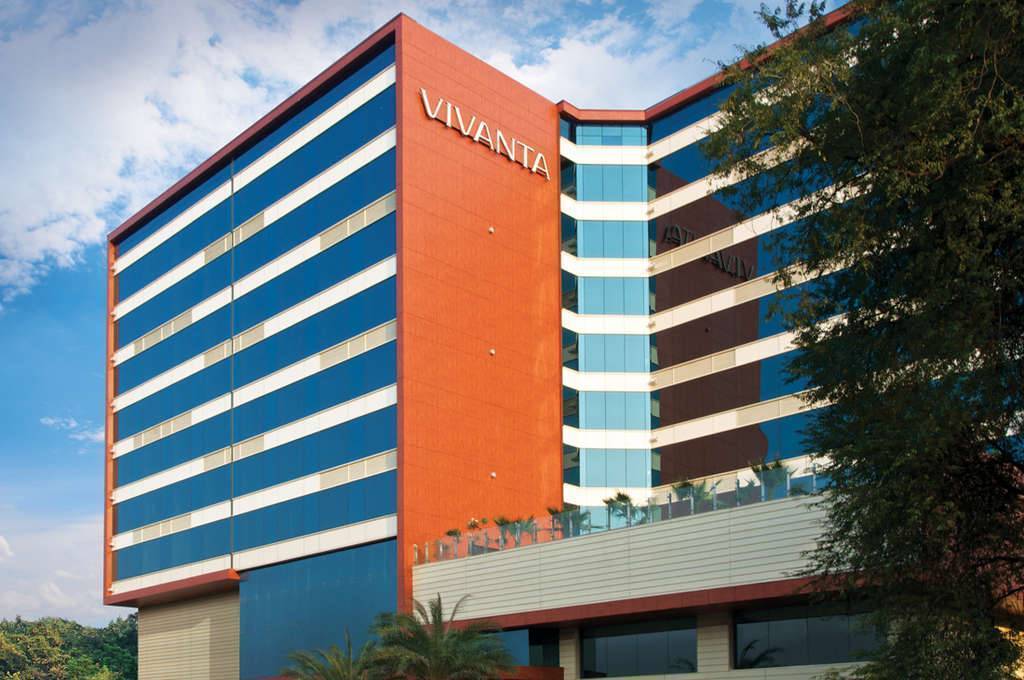 Address: 1-10-147 & 148, Mayuri Marg, Mayur Marg, Begumpet, Hyderabad, Telangana 500016
This captivating world of Taj has everything that will take your mind off work and let you mix well with your team which will further improve your work.
10.Ease up at Leonia Holistic Resort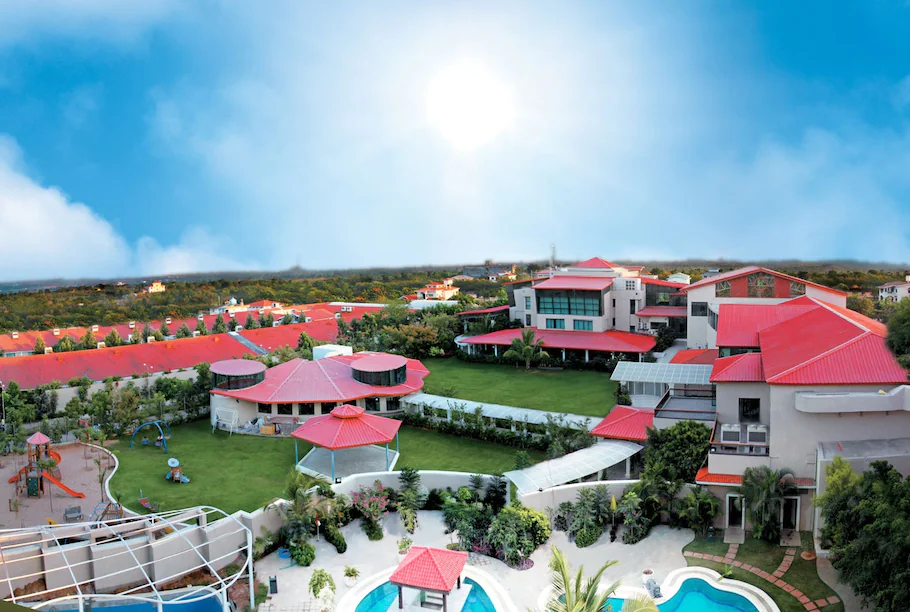 Location: Bommaraspet, Shameerpet, Ranga Reddy District, Shamirpet, Hyderabad
This place offers a lot of activities for corporate events like flow rider, paintball, rain splash, rainbow gazers etc. that will leave you with an experience to remember.
11.Team building games at Brindavan Resort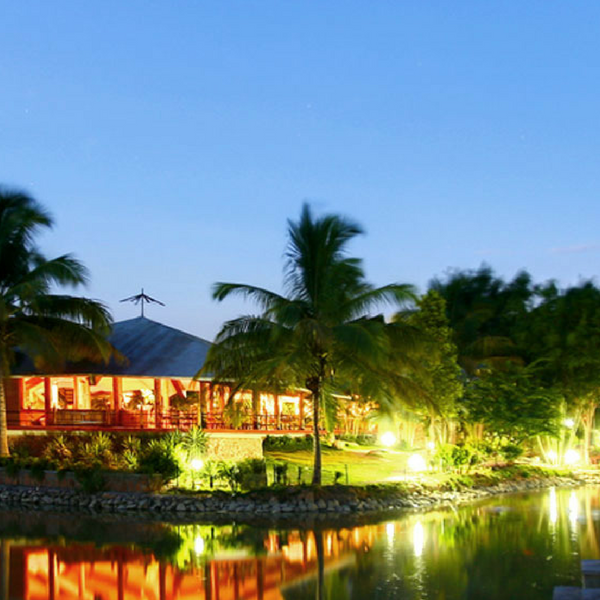 Location: Shamirpet, Secunderabad, Telangana
It is covered by a huge 60 acres green land and a big swimming pool which gives you good space to have fun activities in groups. If you are planning a day outing with your team, you must give this place a shot.
Get ready to charge your team with new energy and enthusiasm by visiting these places. Have a fun outing.
12. Explore Ramoji Film City
Location: Ramoji Film City Main Road, Anaspur Village, Hayathnagar Mandal, Hyderabad
Hyderabadi biryani and film city are two things that astonish people from around the globe. It is a must visit on the list of places to explore with the team as it promises great day outings.
Ramoji Film City is India's only thematic holiday destination with cine-magic. Certified as the World's Largest Film Studio complex by Guinness World Records, it spreads across 2000 acres. Millions of tourists visit the amusement park to live their dream vacation. It is a perfect getaway and theme park that stimulates the mind and heart alike.
13. Lace up for Deccan Trails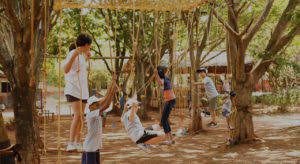 Location: # 503, ABK Olbee Plaza, Road No.1, Opp: Care Hospital, Banjara Hills, Hyderabad
Ropeway, trekking, camping, outdoor games or fun activities, name it and the place has got everything. It is surely a fun-packed place to host corporate events.
Trails is a unique hilltop leisure-pleasure-cum-education destination in close proximity to Hyderabad. It offers a unique and unforgettable experience for every individual.
14.Day outings at Kuntala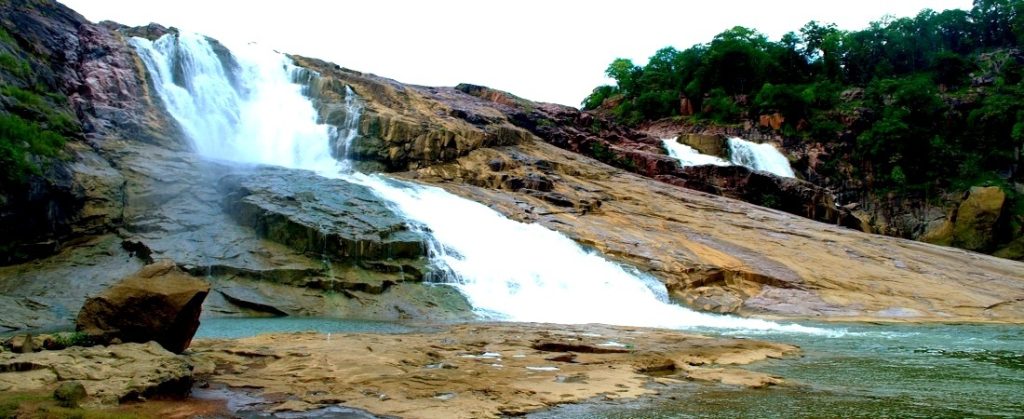 Location: Kuntala, Adilabad District
The highest waterfall in the state, this place offers a relaxing and fun environment to plan day outings. While there, you can try trekking, lake or the waterfall while having fun with your teammates.
15.Team building at Runway 9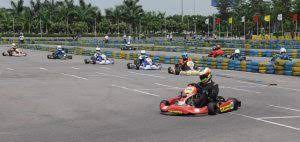 Location: 5-115, Mohan Reddy Commercial Complex Medchal Road Kompally
This place offers go carting, laser combat, rock climbing, archery, shooting and much more. If you are looking for adventurous day outings, this is your place.
16.Corporate Events at Dream Valley Resort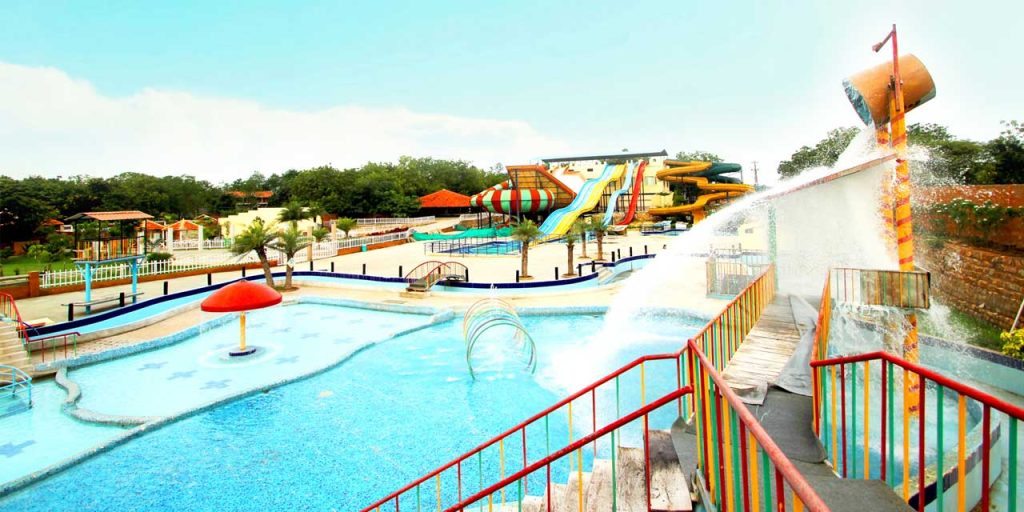 Location: Bakaram Jagir, Vikarabad Road,Before Chilkur X Roads,Hyderabad
This place is a paradise of adventure offering Water Park, luxury stay, corporate event halls, and indoor/outdoor games. This place, as the name suggests is a dream valley.
17.Corporate events at Songs of Earth Resort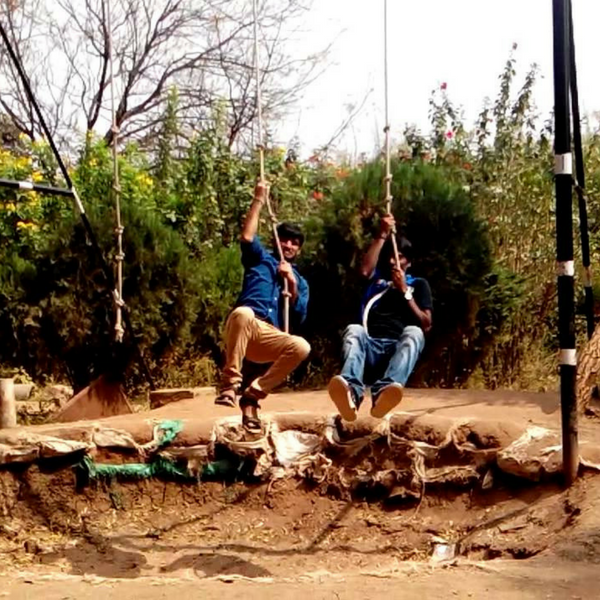 Location: Opposite Indus International School, Mokila Village, Shankarpalli Mandal, Hyderabad
They have big cricket ground, rock climbing and some other adventure activities which bring the team together and help them bond well. Add this to your list if you haven't been there already.
18.Medak Fort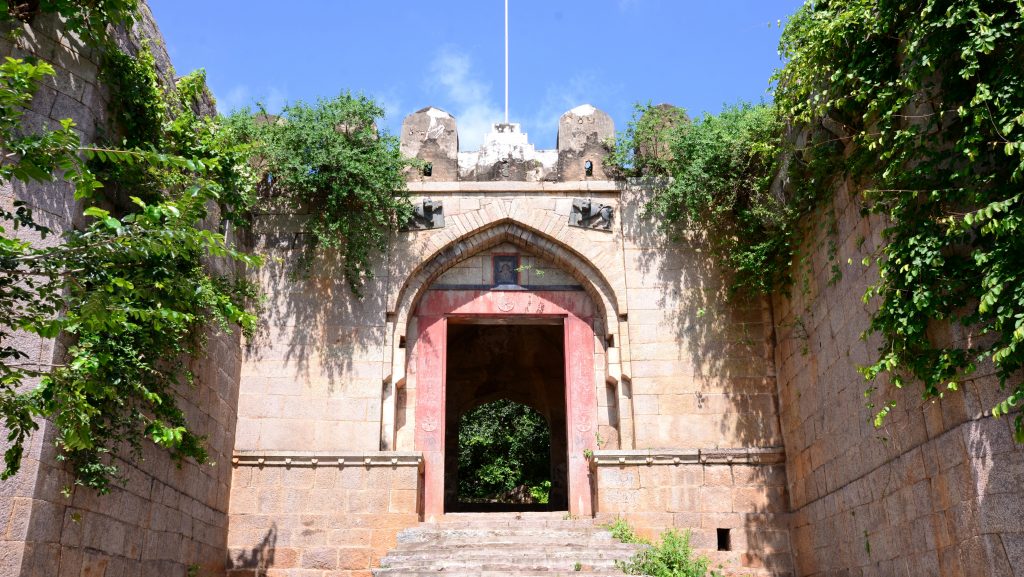 Address: Arabgalli, Medak, Telangana 502110
Medak Fort is situated in Medak district in the Indian state of Telangana, about 100 kilometres from the state capital, Hyderabad.[1] Medak fort was constructed by the Kakatiya Kings. The fort lies to the north of the city and can be reached by road. It is a citadel built on a hillock that provided as a vantage point for the Kakatiya rulers in medieval India.
19.In the woods of Narsapur forest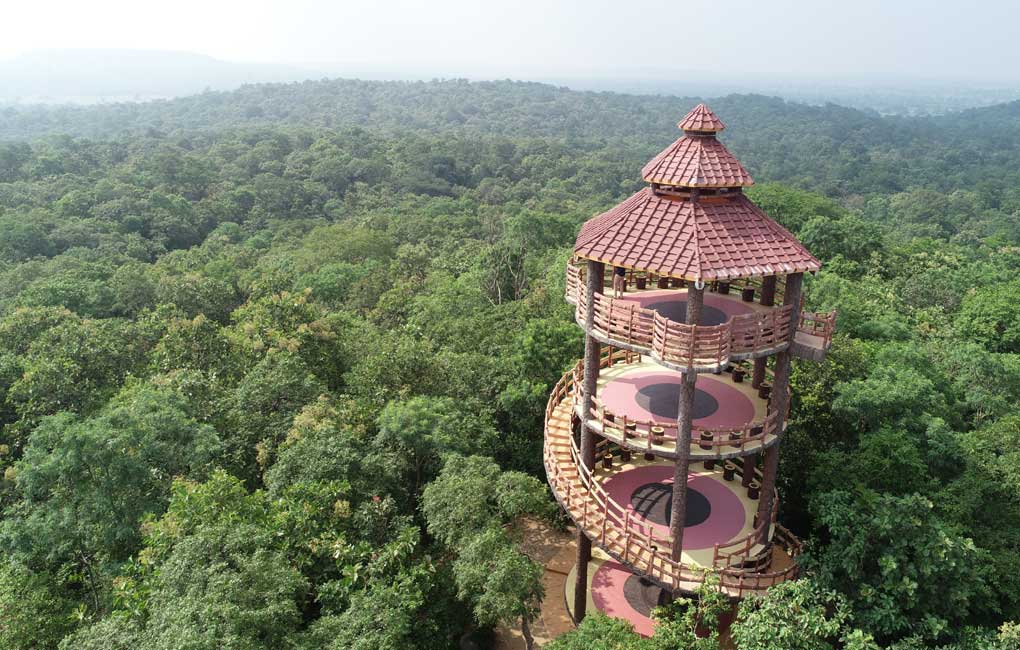 Location: Narsapur, Medak district
Getting lost in the woods is one of the best ways to spend weekends. It has everything that an amazing corporate event needs: thrill, adventure, and calming environment. Enjoy the trekking and wildlife of the place and return all refreshed from the experience.
20.Ananya Eco Resorts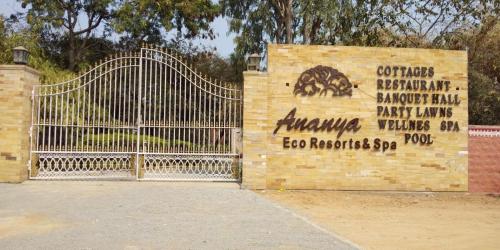 Located in:Mahavir Harina Vanasthali National ParkAddress
Address: 2/B, High Court Colony, Vanasthalipuram, Hyderabad, Telangana 500070
Hotel details:
Set on 3 lush hectares next to Mahavir Harina Vanasthali National Park, this informal resort off National Highway 65 is 9 km from Saroornagar Lake.
Casual rooms offer flat-screen TVs, minifridges, and tea and coffeemaking equipment, as well as furnished porches. Upgraded rooms add 4-poster beds, living areas and views of a deer park; suites have separate bedrooms.
Meals are served in a casual restaurant. Other amenities include gardens, an outdoor pool, and a tranquil spa that has a sauna and a steam room.