1.Golconda Resort & Spa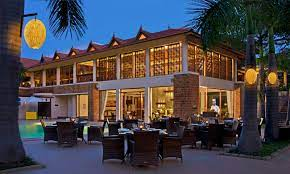 ADDRESS:Sagar Mahal Complex,Gandipet Gandipet,Hyderabad 500075 India.
AVERAGE PRICE:INR 6,861
RATING:4.5/5
Golconda Resort & Spa is a perfect stay for couples who are interested in spending luxuriating days in hyderabad .this state-of-the-art leisure resorts offers contemporary luxury facilities that enhance the visitors experiances here. Each room is accessed with numerous facilities including mini bar,electronic doors unlimited wifi,and alot more.whether looking for a vacation with your partner or a business trip.the golconda resort offers the best stay.No doubt this is one of the most rated couple,family resorts in Hyderabad.
2.Palm Exotica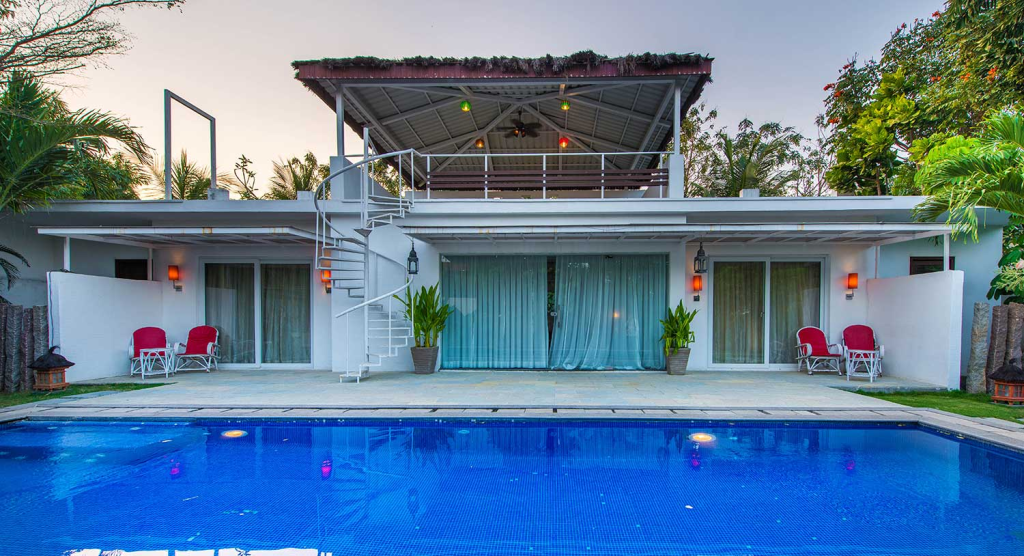 ADDRESS:SY. NO.125,Masaniguda Village,Shankarpalli,Ranga Reddy District,Hyderabad,Telangana 501203
RATINGS:5/5
well,its rating says it all! Palm Exotica is one of the finest places in hyderabad to take your family places in hyderabad to take your family for an outing.so, what makes this plac worth the 5stars rating?well,the resorts offers an array of luxary accomodation with panoramic vistas of sparowled farm lands and the city skyline.the rooms and villas are elegantly designed and have all the amenties that are required for a comfortable stay.the service of deep message with exotic oils and herbs provide total relaxation and a soothing anti-stress effect.
3.Blackbuck Resort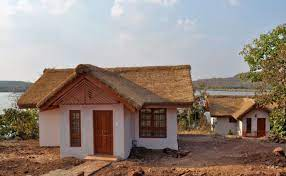 ADDRESS:Vilaspur,Bidar District,Bider-585401 Karnataka Hhyderabad
Blackbuck Resorts is situated 130kms from Hyderabad in the Bider District of Karnataka.located between the Honnikeri Reserves Forest and the vilaspur the Honniker Reserve Forest and the vilaspur Lake,the reorts is perfect for nature lovers as well as those who keen interest in history.As the name suggest,the resorts is a great place to pot blackbucks grazing in the surrounding grasslands.Guest also gets the opportunity t sight peacocks,wild boars,porcupines and a variety of birds such as doves,kites,Red-vented bulbuls,kingsfishers,egrets,and treepies.surrounded by hillocks,the resorts compries of 18 spacious,air-conditioned and well-designed cottages around the lakes.Blackbuck Reorts is indeed a great place to enjoy a family outing near Hyderabad.
4.Vivanta By Taj Begumpet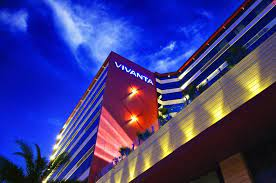 ADDRESS: 1-10-147 & 148, Mayuri Marg, Mayur Marg, Begumpet, Hyderabad, Telangana 500016
One of the gems of the Taj Group of Hotels,Vivanta by Taj Begumpet is an ideal place to take your fmily for a holiday.Done in wooden exterior alng with the interiors funished with polished marble,granite,glass panels and amaazing Murano crystal chandelier adding style and elegance to the overall look of the resorts,the place is suh that one would fall in love the first glance.The hotel aims at providing its guests with premium hospitlity and services.The most liked attraction of this resorts is its multi-cuisine restaurants that serves delectables food.The resorts offers amenities that are required for aan unmatched amidst and luxuries.
5.Button Eyes Resort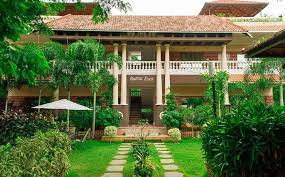 Button Eyes Resort
Address:Tehsil, Moinabad, Tolkatta, Telangana 501504
Ratings:4.5/5
Surrounded by trees and fields, this informal hotel is 20 km from the Osman Sagar reservoir, and 22 km from Ocean Park amusement and water park.

Down-to-earth rooms provide flat-screen TVs; some feature colourful accents. Suites offer living areas with sofas. Cottages are available, and 2 share an outdoor pool.

Amenities include a furnished garden, and an outdoor pool surrounded by trees and lounge chairs. There's also a rooftop terrace, a playground and a game room, as well as an open-air theatre.
6.Taj krishna resorts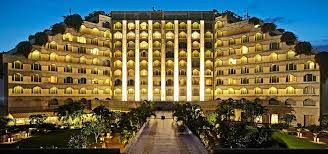 Service options: Dine-in · Takeaway · Delivery
Address: Rd Number 1, Mada Manzil, Banjara Hills, Hyderabad, Telangana 500034
This luxe hotel is 2 km from the Khairatabad Railway Station and 7 km from the Salar Jung Museum.
The bright, elegant rooms have free Wi-Fi, flat-screens, and minibars. Suites add living rooms. Upgraded suites add whirlpool baths and butler service. The lone presidential suite adds a terrace with a pool. Room service is offered 24/7.

Freebies (for club-level room guests) include continental breakfast, drinks, airport transfers and 24/7 valet service. There are 4 restaurants (Chinese, Italian, multi- and local cuisine), a cosy tea lounge and a stylish bar. Other amenities include a fitness room and an outdoor pool, plus a hot tub, a steam room and a beauty salon.
7. Ragala Resort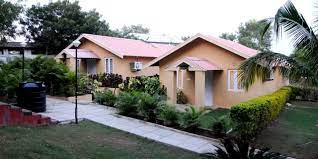 Address:Ragala Resort Hyderabad Address: Plot No.6-7, Behind Capol Bones Hospital, On Warangal Highway, Kondamadugu Village, Bibinagar Mandal, Hyderabad, Telangana, 508126, India
The room options in this resort are plenty. This is a great facility as you can choose the level of comfort or the kind of service you want during your stay, which makes it appropriate for all kinds of travellers. The basic rooms here are called the standard rooms, which are single hotel rooms included in an apartment.
The other rooms available are cottages. Studio Cottages are just a room and a washroom and Suite Cottages are much larger and have two rooms each. You also have the Deluxe and Super Deluxe Cottages, out of which the Deluxe rooms are two storied. Other than these rooms and cottages you also have luxury options such as the Luxury Villa and the Club House, that are personal cottages to live in. While the Club House is two-floored, the Luxury Villa is single floored.
8.Lahari Resort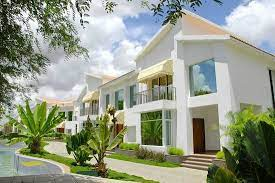 Address: Bhanoor, Near Patancheru, Hyderabad, Telangana 502305
Lahari Resort offers different kinds of accomodation with each type of room and suite equipped with luxurious facilities. Depending on your budget and requirements, visitors can choose any of the accommodation and spend a day or two in utmost comfort. Every room has complimentary wifi access
Deluxe suite offers a luxurious and spacious stay along with a wide variety of complimentary activities. Not only you and your family enjoy a relaxed stay with free wi-fi but are also pampered by a courteous staff. For kids below 8 years, the meals are complimentary. You can enjoy your time at the swimming pool and have some thrilling moments at the water slides, rain dance, outdoor and indoor games, etc.
8.Summer Green Resort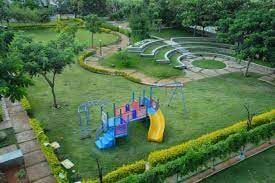 Address: Karimnagar Main Road,Tumkunta Village, Shameerpet Mandal,Ranga Reddy District., Secunderabad, Hyderabad, India, 500078 – 
About Summer Green Resort. Luxurious abode in Hyderabad offering a host of recreational amenities, comfortable accommodations and great dining spots. Head to the on-site massage and meditation centre to relax. Book rooms fitted with a fireplace and private balconies.
Best Resorts for Adventure Activities,Water Park,Games,Sports,Swimming Pool,Rain Dance,Tonic Club for Dance Floor its Complete for Day outing to Corporates,Groups,Family`s. For Accommodation Lavish Villa Suit Rooms,Deluxe Rooms,Cottages with all Facilities and Amenities. For all Events and Conferences Banquet Halls,Lawns.
9.Dream Valley Resort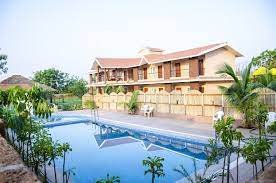 Address: Dream Valley Resorts, Vikarabad Road Bakaram Jagir, Before Chilkur, X Roads, Hyderabad, Telangana 501504
Drem Valley Resort is known foe beauty of nature and its in-house water park. The place is ideal for providing a weekends getaway for families.The water park in the resort is developed in an are of 20 acres at bakaram jagir before chilkur X Roads. Families can enjoy a relaxing swim in the pool to beat the scorching Hyderabad heat;bask in the lush green lawns and enjoy the rain daance in the resort! There are number of fun indor and outdoor games that can also be enjoyed to the fullest.
10.Papyrus Port Resort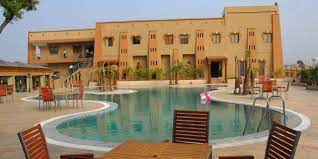 Address: Bangalore Highway, Mahaboob Nagar District, near 34th Milestone, Thimmapur, Telangana 500014
Set 1.3 km from Kottur railway station, this Egyptian-themed resort with a central pyramid-shaped building is a 4-minute walk from the NH7 highway.

Modest rooms with tiled floors and neutral decor come with TVs, minifridges and desks. They also have ceiling fans.

There's a relaxed restaurant serving pan-Asian cuisine, and there's a lagoon-style outdoor pool. Other amenities include a game room, spa services and a gym, as well as banqueting facilities.
11.Celebrity Club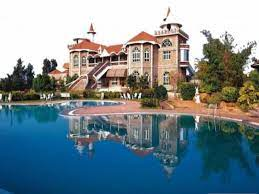 Address: Survey No.1222, ORR Circle, Karimnagar Highway Shamirpet, Medchal, Hyderabad, Telangana 500101
Set on 85 hectares, this unpretentious resort is 10 km from the NH44 and 3 km from Shamirpet Deer Park.

The modest rooms come with TVs, and tea and coffeemaking equipment. Some have balconies, terraces and/or colourful accents. Suites and bungalows feature living areas, as do 3- and 4-bedroom villas. Room service is available.

There are international and vegetarian restaurants, as well as a low-key bar, an outdoor pool and a hot tub. Other amenities consist of a go-kart track and a cricket field, plus basketball, badminton, table tennis and billiards facilities. Event space includes gardens. Breakfast is available.
12.Aalankrita Resort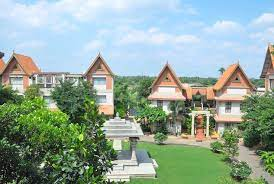 Address: Thumkunta Village, Shamirpet, Secunderabad, Telangana 500078
Aalankrita Resort offers a wide variety of accommodation facilities. It has around 119 air conditioned rooms and suites for guests to choose as per their interest, requirements and budget. Stay at Aalankrita Resort can be categorised into two- rooms and suites.
13.Leonia Holistic Destination Resort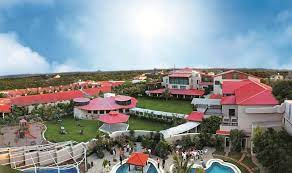 Address: Bommaraspet, Shamirpet, Hyderabad, Telangana 500078
Set on sprawling landscaped gardens, this upmarket spa resort with 4 hotels is 30 km from Hyderabad and 60 km from Rajiv Gandhi International Airport.

Relaxed rooms have flat-screen TVs and free Wi-Fi. Elegant suites have living areas, while rustic-chic villas provide private patios. Room service is available 24/7.

Freebies include a breakfast buffet, the use of a gym, and 1-time access to a mini water park. There are 5 eateries and 2 bars, along with 2 nightclubs and 3 theatres. The spa offers a beauty salon, and an outdoor pool surrounded by bamboo, along with yoga, meditation and Ayurvedic treatments.
14.Brindavan Resort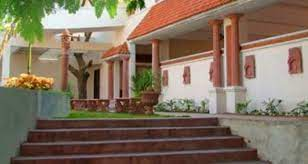 Address: Shamirpet, Shameerpet, Telangana 500078
Shamirpet, Rangareddy – 500078, Survey No 44, Near Tsrtc Bus Stop, Rajeev Rahadari, Siddipet Highway 
Also listed in Hotels, Banquet Halls, Resorts, Guest House, Hotels (Rs 1001 To Rs 2000) etc. Brindavan Resorts is one of the most trustworthy names in the field. They have received a 3.5 rating from their customers. Their service/product range includes Parking Available etc, all available at competitive prices. To make the transactional experience hassle-free for customers , they accept multiple modes of payment such as Cash, Debit Cards, Cheques, Credit Card. The best time to contact them is anytime between 08:00 – 23:00.